The map of the historical centre of Plzen
---
If you want to "visit" some of the buildings or special landmarks on this map, you can click on these objects and you will get additional information about them. Enjoy!
You can see this map in unlimited high quality too.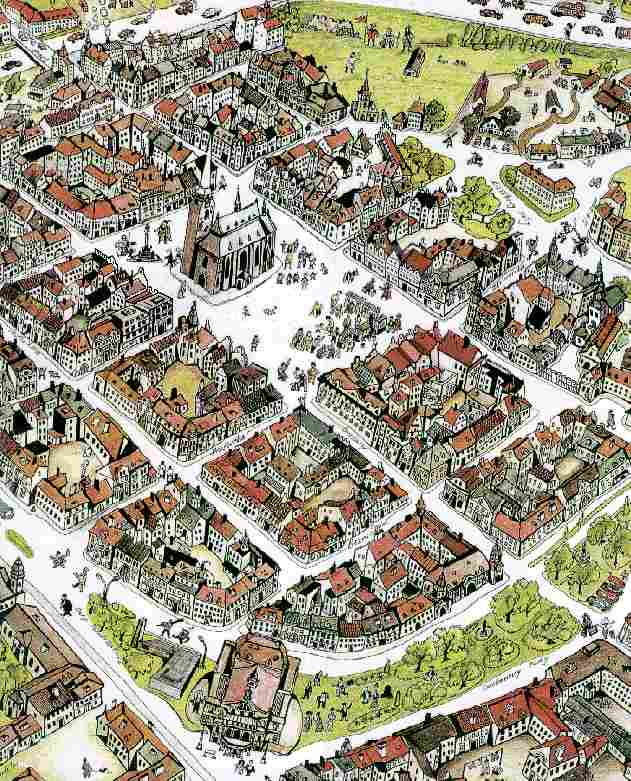 List of some interesting buildings in Plzen is here.
---
This page is available in both English

and Czech

versions.
---
[ Plzen | Centre | Guide | Landmarks | Underground | History | Film | Events ] ... [ University ]
---
Milos Wimmer,
May 1997
Copyright © 2002 City of Plzen. All Rights Reserved.